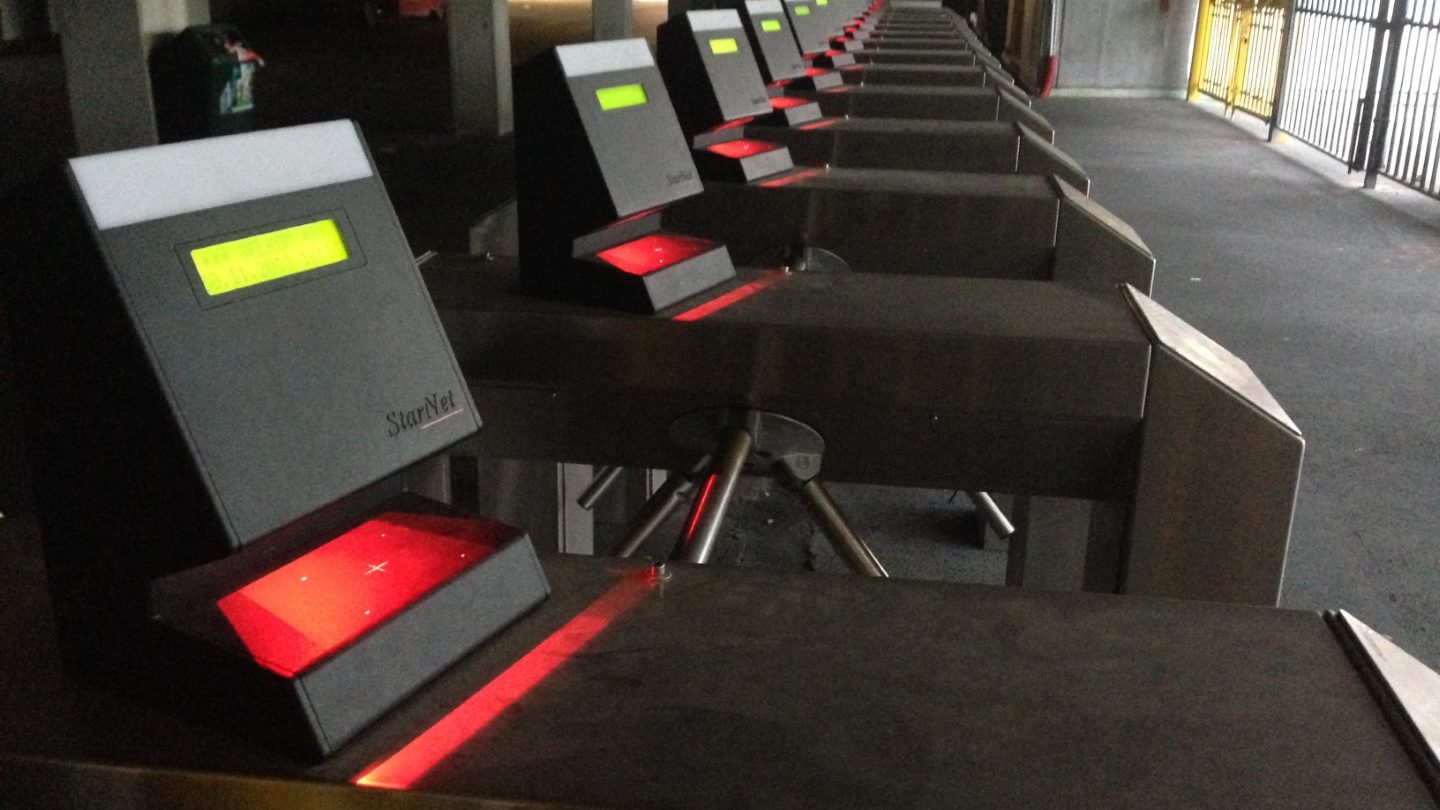 Products – Access Control System
To offer a global response and to meet to all demands and requirements of clubs and security services, StarNet has conceived the package GAM's Access.
GAM's Access unites hardware and software tools which guarantee the organiser an electronic control of access titles and the management of the coming and going of visitors.
GAM's Access allows the reception of spectators through an entirely secure access and reduces the waiting time at the stadium entries to a strict minimum.
GAM's Access Parking manages the car parks and interfaces with the traffic control network around the stadium
User Controlling
GAM's Access identifies the holder of the title and analyses his access rights according to the whereabouts (sector, stand, bloc, gate, entry) and the hour on which the ticket is presented for electronic control lecture.
The Anti Pass Back function of GAM's Access bans the double presentation of the same title.
Management of Categories and Rights
GAM's Access allows the modelling of user access categories in timetables, daily and weekly calendar reviews.
The punctual modification or the global change of the existing rights and configurations, according to the profile of the user, at the creation of access titles, is always easily possible and immediate whenever the moment of change or execution may be.
Surveillance Centre
GAM's Access allows a « graphic » surveillance of all the systems' components.  The event filters permit all authorised stations to visualise fixed data (users, categories and rights) and variable data (occupation limit, coming and going)
GAM's Access authorises remote control on all system elements and permits a reaction on any particular situation.
Security Identification
GAM's Access identifies all types of titles thanks to a complete range of readers which are proposed for the automatic title recognition but recommends, for the title preparation, supports in which « contactless » technologies are integrated.
Ticketing & Access Control
GAM's Access, through its configuration functions and its large flexibility, accepts all data of modern ticketing systems.
Marketing & Access Control
Thanks to the ODBC logon, analyses of the visitor's coming and going is possible through exploitation of access control data via several databases such as SQL Server, Access, DB2, Informix.
News and projects about Access Control